RBC
The RBC eXperience store space is an unique RBC branch built to inspire innovation through special events and exhibits. For the eXperience space's fall setup, we crafted a unique experience that explores the theme of life's nonlinear journeys and milestones through colourful pathways and pinpoint motifs.
The storefront of the RBC eXperience store with the fall nonlinear journeys setup.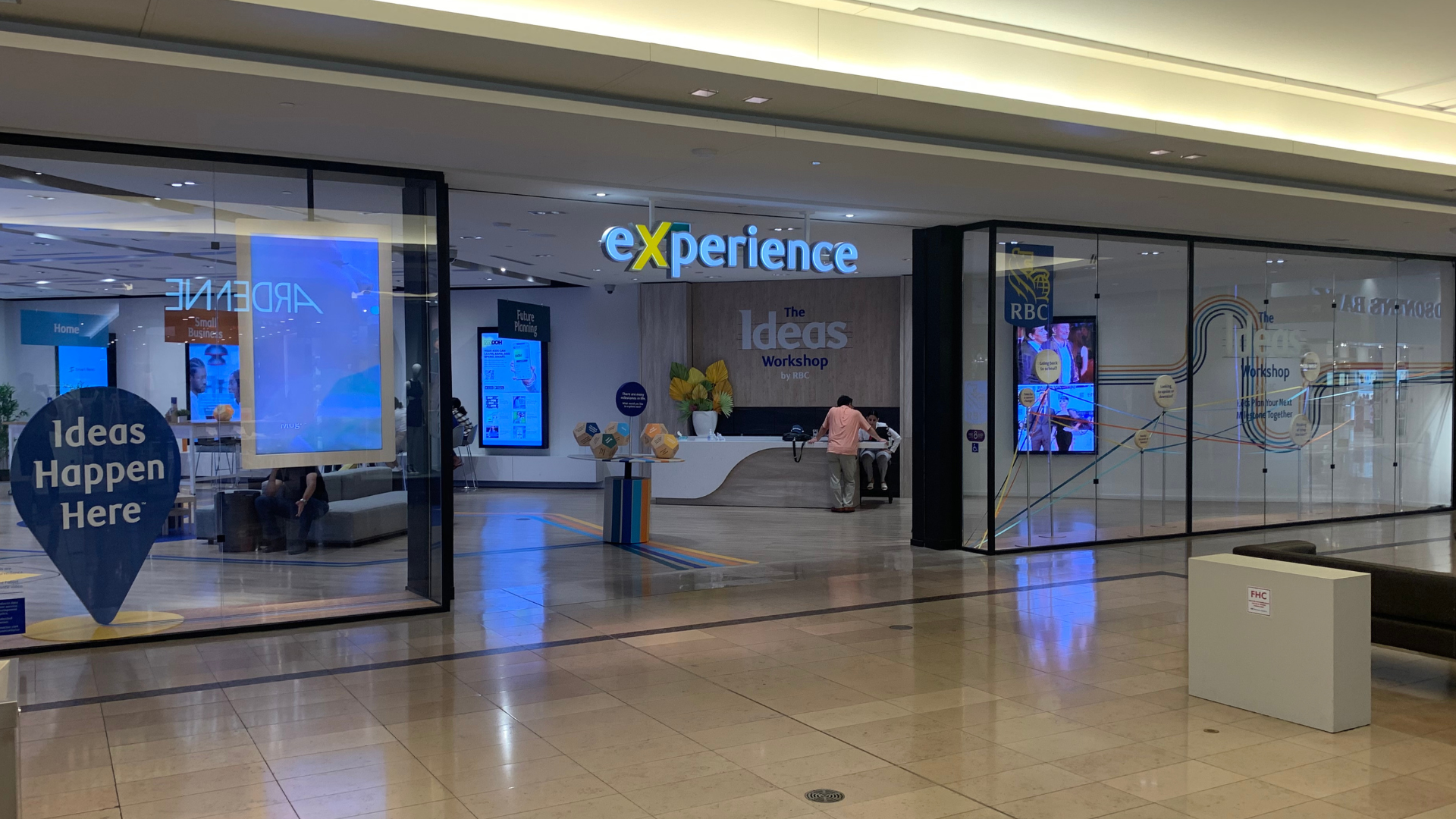 The window display using RBC-coloured ribbons and wooden pins to highlight milestone conversation starters.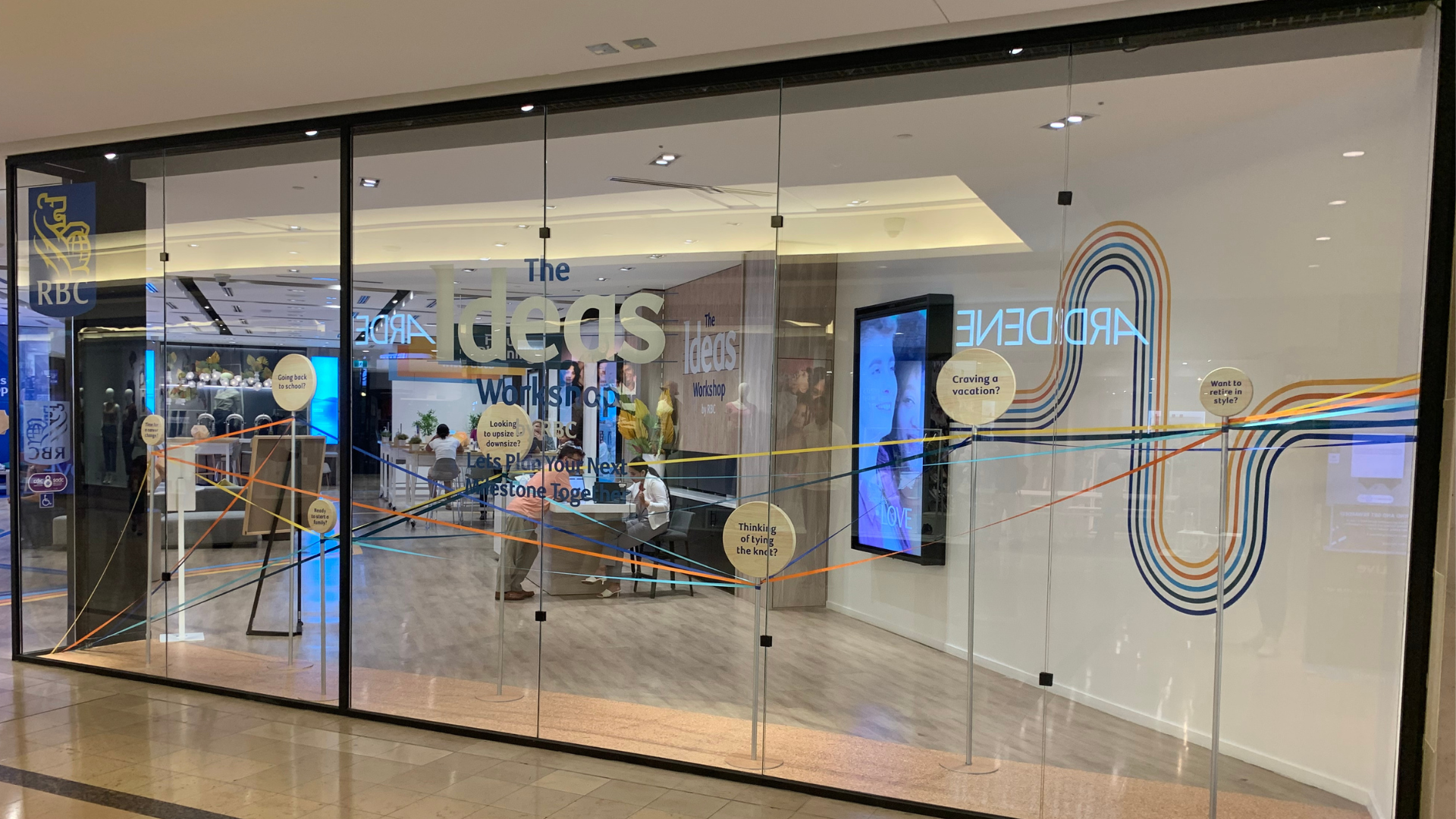 The interior of the store with a nesting table full of polygonal RBC-related conversation starters.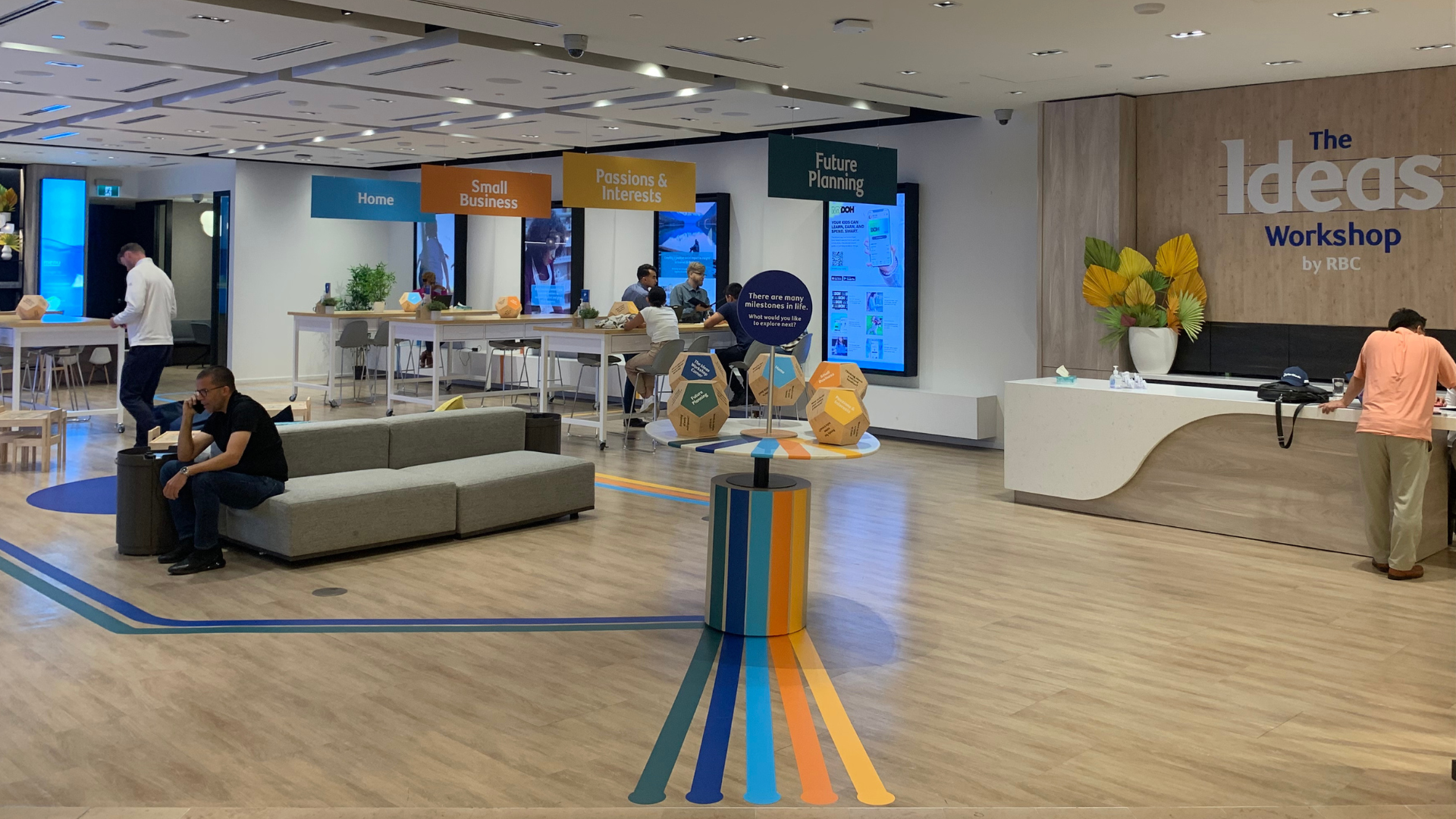 The ideas workshop corner that features small business workshops and guest speakers.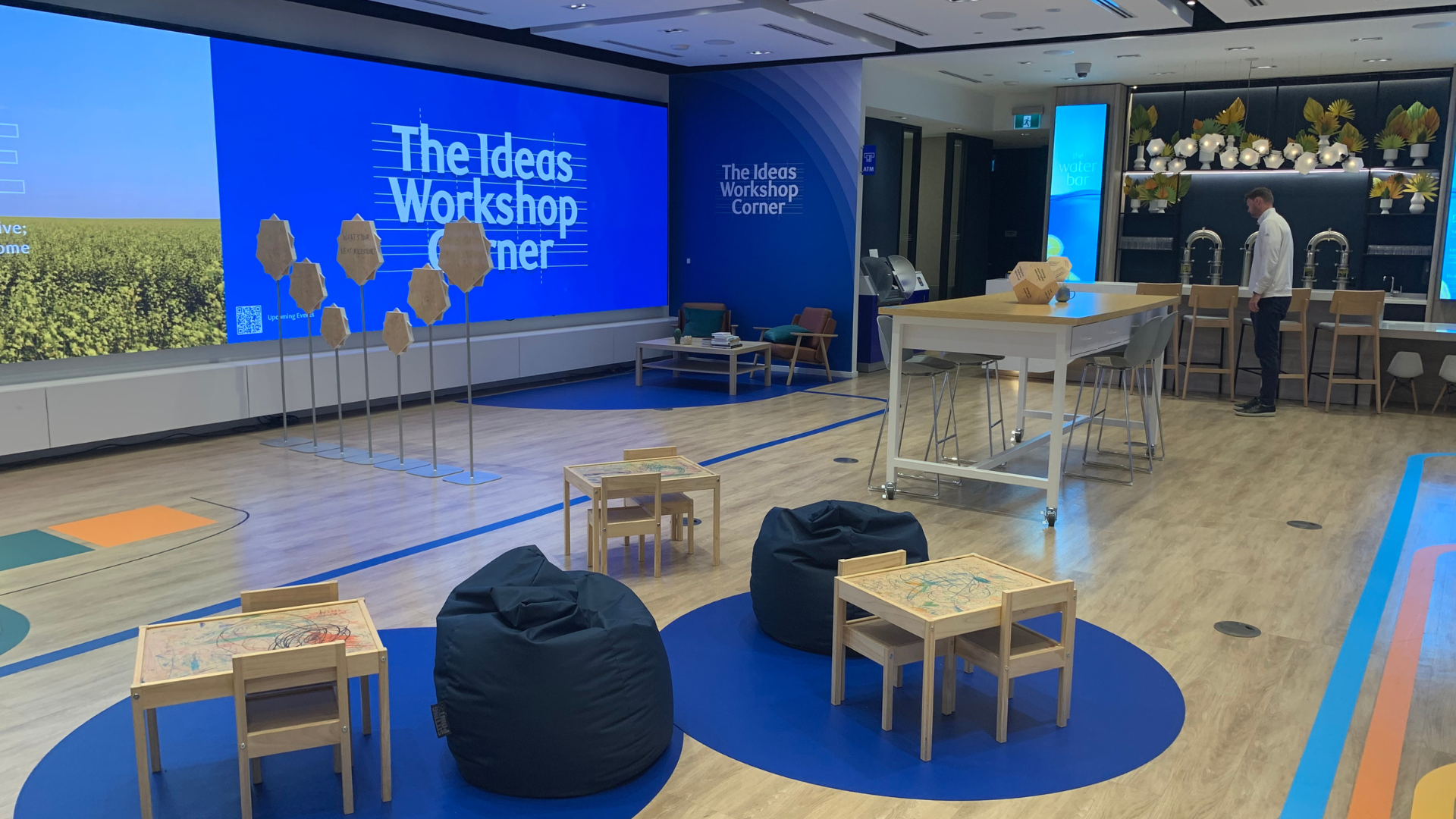 CD: Sara Vinten
AD: Michelle Meng
CW: Sarah Sheppard