About Me
Known for "advertising" Procreate to my fellow Art Direction classmates, even though I'm still a noob myself…
Yes, an instructor did shout "PROCREATE" (but not meaning the app) in confusion during a zoom class after this was mentioned.
And yes, the hover gifs on my portfolio front page were attempted to be made on Procreate (with a dash of After Effects).
But if I'm not inside exploring the magical world of Procreate, I'm outside exploring the bustling Toronto food scene: be it very affordable $3-a-box soup dumplings from Juicy Dumpling or super cute animal macaroons from DaanGo Cake Lab.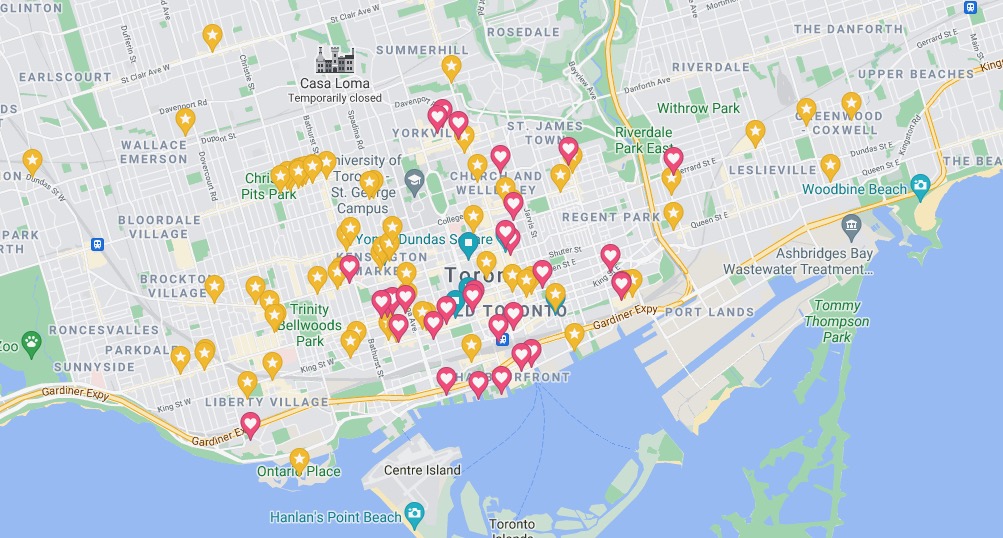 (if you're curious about the name & location of any of my saved food places in Toronto, shoot me a message!) Foodies unite!
Experience
Juniper Park\TBWA | Art Director Intern | Oct 2021 - Dec 2021
Mosaic | Art Director | Jan 2022 - Present
Check out my awesome copywriting partner Sarah Sheppard!